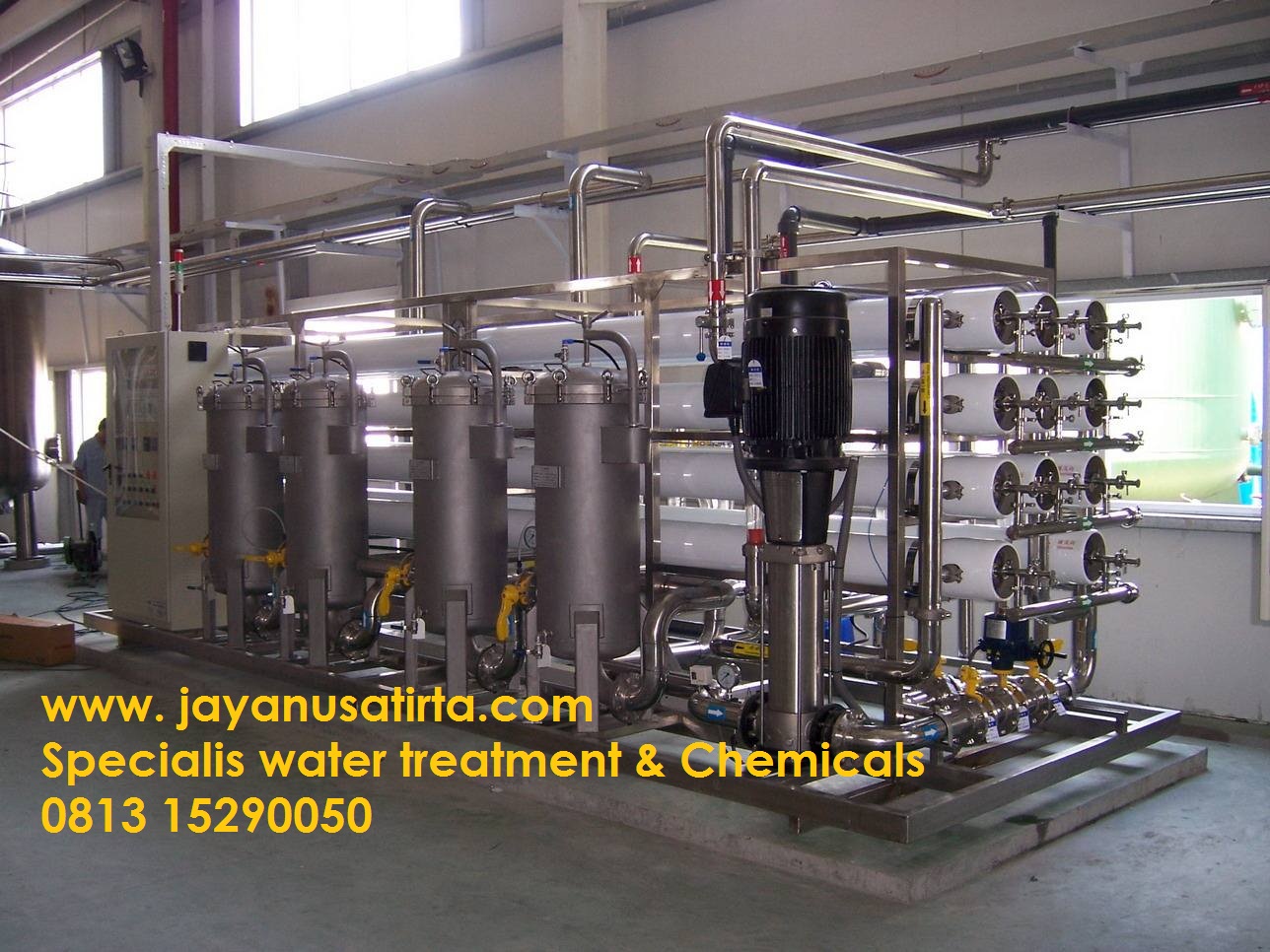 Selling Water Treatment Equipment
Water traetment is one of the water treatment processes so that the water is in accordance with our wishes, some production machines require that there is no lime in the water that will be used like a boiler engine also Reverse Osmosis (RO) machine because the lime substance will make a good blockage in the boiler pipe with the type of water tube is also in the boiler pipe with the type of fire tube, but the scaling on the type of fire tube is on the surface of the pipe, the lime substance also causes scaling on the RO membrane which results in decreased flow or the resulting capacity on the RO machine. This must be a serious problem faced by the RO the owner of the RO machine.
Water treatment can be divided into 2 types namely filtration and ion exchage due to problems encountered because in which way it will be applied depending on the situation and conditions in the field.